Tricolor leather fashioned into an audacious asymmetrical sandal inspired by the '70s of its chubby swathed platform and heel. Oh look it's a green multi JEFFREY CAMPBELL Joni Sandal costing you whooping 2, 610php. Don't ya wanna come running in sandals? Or you'll go running away because of the price?



But I take style with this new height in the '70s-inspired platform ala Jeffrey Campbell sandal instead. I am proud to introduce this funky blue colored open toe with crisscross suede at vamp with its exposed wooden platform embellished with buckles and studs.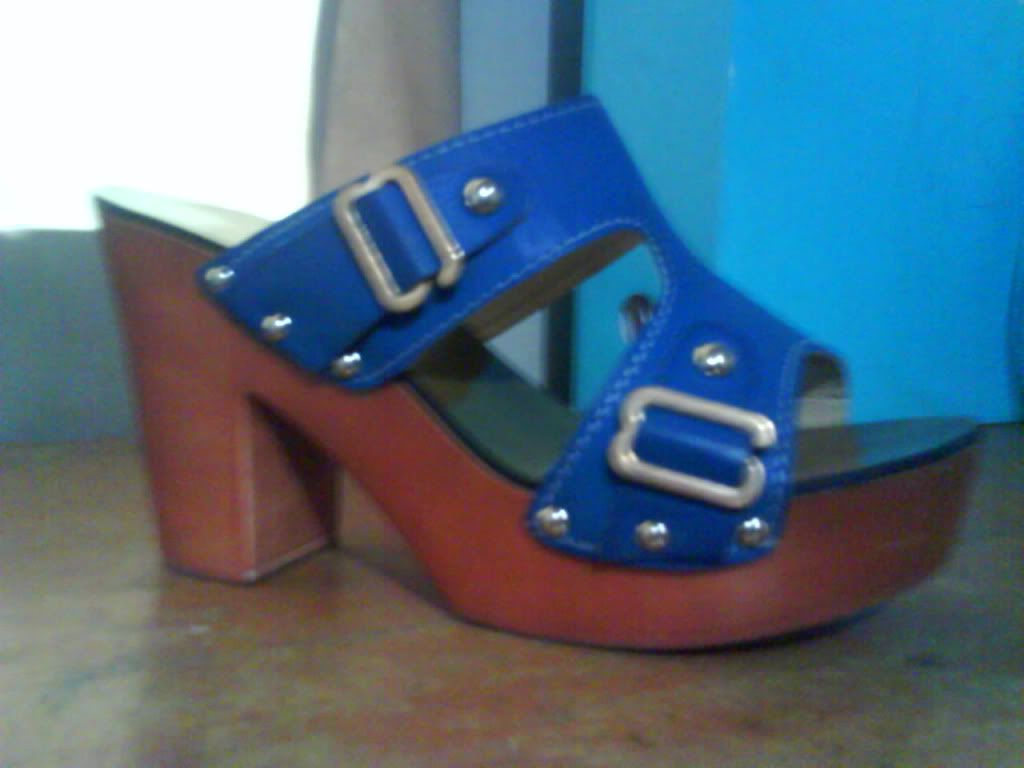 I am super duper captivated of its heel attached with rubber grip bottom making it easy for me to dance all night.




Wait! Prolong your amazement as I reveal its mystery because I got it half price or just a quarter from a price of Jeffrey Campbell Joni. It's for only 595php. Whew! Can you believe that?




It's from a store here in Cagayan de Oro City at Ororama mall. The mall is not that big but surely you'll be amazed of the skills and talent of the owner of choosing the stuffs for her mall. Amazing!